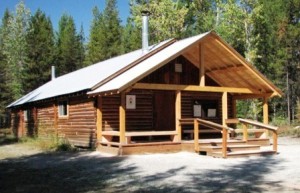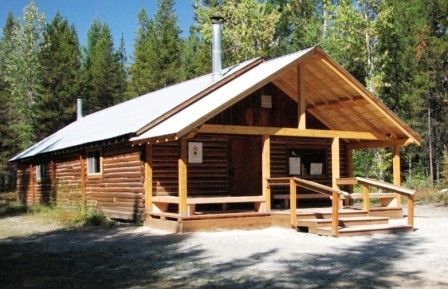 Sondreson Hall is the center of activity for the North Fork Landowners' Association and the community as a whole. In addition to being used for the NFLA Business Meetings during the summer months, Sondreson hall is also the site for educational talks, fund raising, dances, socials, and community dinners.
Check out the NFLA calendar for all of the upcoming events at Sondreson Community Hall.
Where is Sondreson Hall?
Sondreson Hall is about 8 miles north of Polebridge on the left.  
View Larger Map
Sondreson Hall is a Community Resource
Sondreson Hall is available for use by the North Fork Landowners' Association, its Board of Directors and subordinate Committees with no Security Deposit or suggested donation. Other organizations and entities wishing to use the Hall must complete the "Sondreson Hall Use Agreement" and return the paperwork to the NFLA Treasurer at P.O.BOX 1603, Columbia Falls, Montana 59912, along with the suggested donation, and the security deposit (in two separate checks) at least two weeks prior to the event. The security deposit may be returned if the inspection finds no damages, nor items missing. For complete information on hall use and rental, please see the "Hall Use Documents" section of our Documents page.
Sondreson Hall can be used for private parties and meetings for other North Fork organizations and governmental agencies as long as there is an NFLA member who will be sponsoring the event and will be in attendance at the event to ensure that the hall is used properly.
Latest News on the Sondreson Community Hall
Click here for all the latest news on the Sondreson Community Hall.