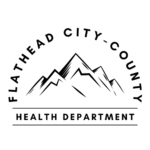 Starting May 1st, 2023, Flathead County will have a new burn permit setup. Short version: You apply for a permit annually and then activate the permit when you wish to burn. Activation will not work if there is a problem with air quality or fire danger.
The Daily Inter Lake has a good article on this. Also, here is the information posted to the old DNRC burning permit page . . .
Flathead County has adopted a new burn permit system that is currently used by 29 other counties in Montana and has combined the efforts of fire and air quality personnel. The new permits are available starting May 1st online at: https://app.egovmt.com/burnpermit/. You will only need to obtain one permit and can add as many burn locations as necessary. Each day that you intend to burn you will need to activate your permit online or by phone following the instructions on the permit. You will not be able to activate your permit if air quality or fire danger conditions are not favorable…

If you have additional questions, you can call the DNRC Office at 406-751-2270 or the Flathead County Health Department at 406-751-8130.