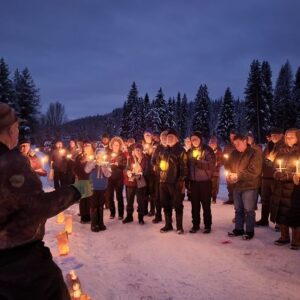 As many of you already know, Doug Barnes and his dog Whiskey both perished in a fire at their North Fork cabin Saturday morning, December 10.
The Flathead County coroner is asking for public assistance in determining whether Doug had any family and, if so, if anyone has a name and address. Doug was from Lancaster, Ohio originally; local authorities there are looking into whether or not there are family members in the area.
If you do have information, please contact NFLA President Richard Hildner and he will pass it on to the coroner. Richard's email and phone: richardhildner@icloud.com, 406-260-7725.