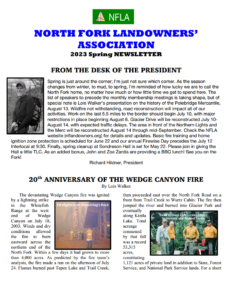 In case you missed it, the North Fork Landowners' Association 2023 Spring Newsletter is available online.
Read or download it here (PDF format).
If you are planning to visit Glacier Park via the Polebridge entrance at any time this year, please pay special attention to District Ranger Jim Dahlstrom's "Glacier National Park – North Fork Update" article on Page 10!