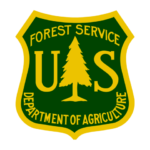 Heads up! Trail Creek Road is going to get some serious maintenance starting August 22nd. Note that this will not affect access to private property.
From Rob Davies Hungry Horse/Glacier View District Ranger…
Please pass this on to any individual or organization that might be affected by this road closure.
Starting on Monday August 22nd,  Trail Creek Road (FS Rd 114) will be closed due to heavy maintenance.     Bikes, foot traffic and wheeled vehicles will not be able to pass through.  The work is expected to take up to 4 weeks to complete.  The work will begin to the East at the national forest boundary, beyond all private lands, and machinery will work their way West to the top of the Whitefish Divide.
This road closure should not affect the PNT trail hikers but will likely effect bike riders doing the "Great Divide Mountain Bike Route".
I believe there may be some Special Use Permits for biking on the Flathead NF this season that could be affected, (Anthony and Sean, please contact temp outfitters if applicable).
Access to the Thoma Lookout – Mt Hefty trailhead will be inaccessible by vehicle at the very start of the contract (for the first 3 to 5 days).    Staffing at Thoma Lookout will need to plan ahead and potentially use the alternative route for ingress and egress.
An official News Release and closure order will be coming shortly.
We are watching Weasel Fire activity carefully and at this time we feel this road work will not interfere with any fire activity and visa-versa.
Thanks,
Rob