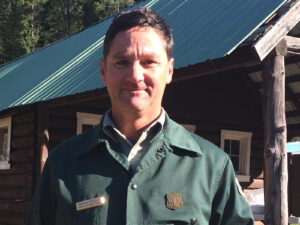 The Flathead National Forest announced this evening (Monday, November 20) the appointment of Anthony Botello as the new Forest Supervisor.
The Flathead Beacon has the story . . .
The Flathead National Forest on Monday announced that Anthony Botello will serve as its new forest supervisor overseeing 2.4 million acres of public land in northwest Montana.

Since April 2020, Botello has worked as the deputy forest supervisor for the Wallowa-Whitman National Forest in northeast Oregon. In his new role, he replaces Kurt Steele, who in June accepted a position at the U.S. Forest Service's Northern Region headquarters in Missoula, capping a three-and-a-half-year stint at the helm of the Flathead.

That put Deputy Forest Supervisor Tami MacKenzie in charge of the region's forests until a successor to Steele could be found. On Nov. 20, the agency announced that Botello would likely begin his new role at the start of the new year.