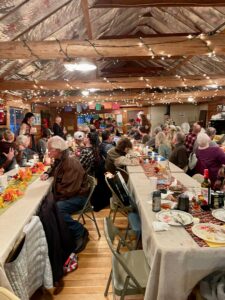 Don't miss this year's Thanksgiving celebrations at Sondreson Hall!
The doors open at 3:00pm with dinner served at 4:00pm.
Turkey, ham, mashed potatoes, stuffing and gravy provided. (Gluten- and dairy-free potatoes, stuffing and gravy will be available.)
Please bring your own place setting and an appetizer, side or dessert to share
Any questions? Please contact Zoë Zardis at (731) 695-4528.
All are welcome. Be there!