A good time was had by all at this year's Crazy Hat Square Dance. Here were some of the hat entries.
This year Karen McDonough took home the pie prize.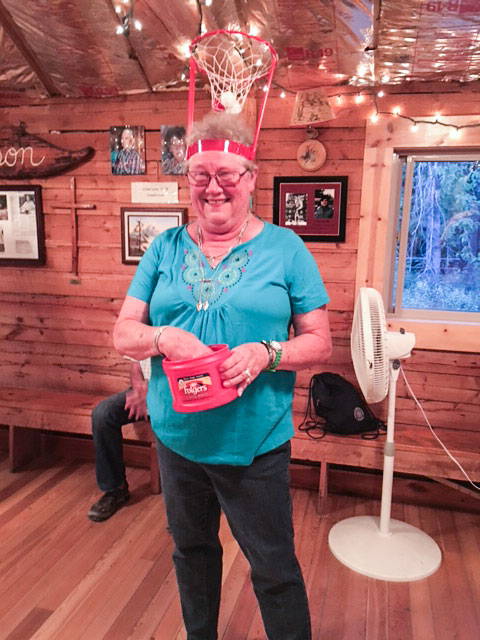 Then the square dancing began, with Debo Powers  doing her usual excellent job of teaching and dancing. With enough people to form four squares and folks left over, it was not only the best square dance of the season but one of the best ever!