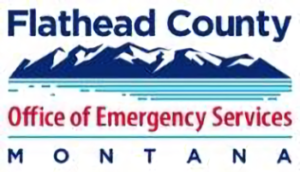 FOR IMMEDIATE RELEASE
Kalispell, MT, July 26, 2021 – Flathead County Sheriff's Office has expanded the Evacuation Warning in the North Fork area. Sheriff Deputies have been systematically notifying residents in the expanded Evacuation Warning area over the weekend, and throughout today.
Please see the attached Hay Creek Fire Evacuation Warning Map dated 26JUL2021.
An Evacuation Warning means there is a potential threat to life and/or property. This warning is issued to give residents time to prepare for a possible evacuation. Residents & Visitors who require additional time to evacuate or need to move pets or livestock are advised to begin the evacuation process now.