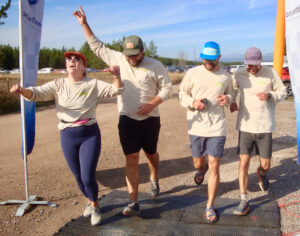 From our friends at the Le Grizz event committee . . .
Greetings, North Forkers, from the Le Grizz Committee!
This year on Saturday, October 14th we'll be gathering at the Glacier Institute's Big Creek Outdoor Education Center off the North Fork Road to run a this-year-only 50-mile route that meanders up Coal Creek Road (aka Big Creek Rd), featuring a turn-around at Moose Lake. Next year we plan to be back on the North Fork, so don't miss this unique course!
For runners not feeling up to the full 50, we're also doing a 5k, a 10k, and a Little Grizz fun run. And, as in previous years, we're doing a 50 mile team relay as well.
For more race details go to runlegrizz.com.
To volunteer, you can sign up at https://volunteersignup.org/P3WCW.
Tell your friends! Share with family! Thanks everyone!