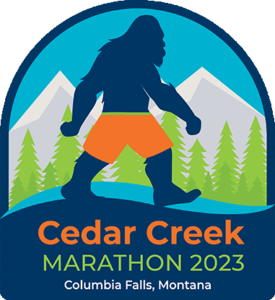 Many of you probably got a card in your mailbox regarding a short (6-10am) North Fork Road Closure between the Camas intersection and end-of gravel due to the running of the Cedar Creek Marathon on Saturday, September 23.
According to the postcard . . .
The runners will run from Big Creek Campground to Columbia Falls. The route will travel along North Fork Road, Blankenship Road and Lake Drive.

There will be a road closure from Camas Creek Road [i.e., Camas Road] to the end of gravel from 6-10 a.m. Beyond that, you will be able to come and go as you please and the sheriff's posse will be present to help ensure safety.
See the event website for more information.