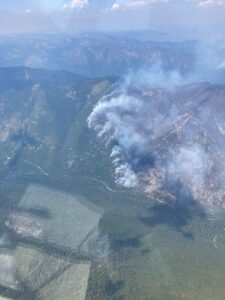 This just in from Marc Peebles, one of the Public Information Officers (PIOs) with the Type 2 team currently managing the Hay Creek Fire…
I just wanted share that we will have Pete Lawrence our Structure Protection Specialist (STPS) and a Safety Officer in the North Fork area today doing structure defense planning and assessments. The community will certainly see him today.

Pete is a nice guy and is very experienced in structure defense.

PIO's will be on the trapline and engaging with the public at every opportunity throughout the day.