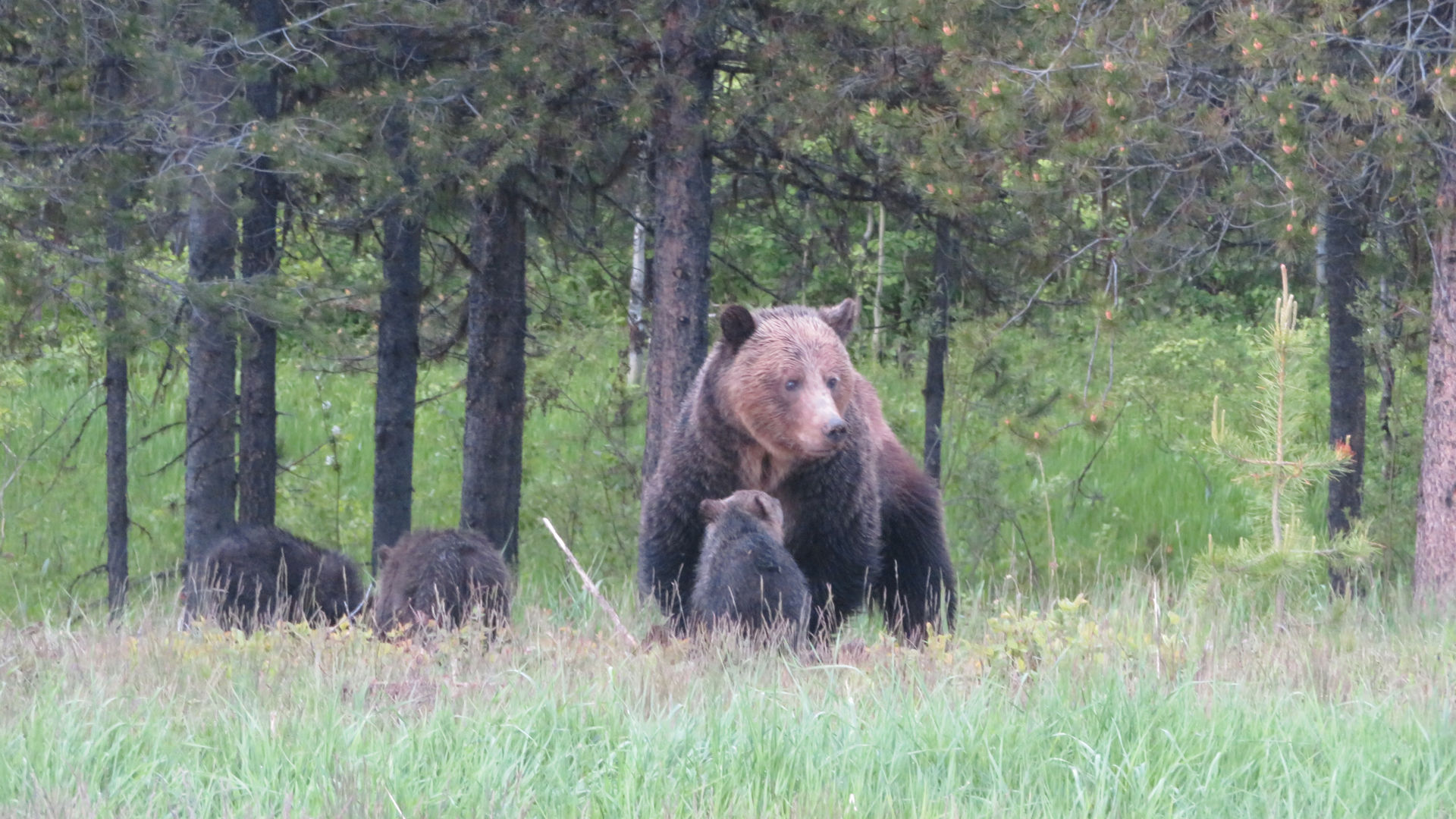 Here's the latest from Tim Manley on the tragic saga of Monica and her three cubs. It was posted to Facebook in the early morning hours of September 6th. Scroll to the end of this post for a photo gallery  . . .
Update on the grizzly bears… well, it was a difficult week. One that I would rather not repeat. I have read some of the comments and I understand everyone's concerns and feelings. I think it is important to put a few things into context so everyone knows what transpired.
I am not going to mention names or locations but I think most people have heard about some of the locations where these incidents occurred. We tried to prevent further conflicts from occurring, but as you will see, this family group of bears were very food-conditioned and the property damage was extensive and knowing what they were going to do next was difficult to predict.
Continue reading Saga of Monica and her cubs ends tragically