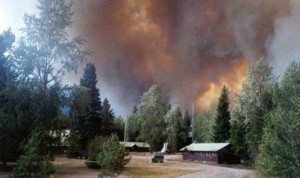 [You can download the May 1 Fire Season Outlook by clicking here (PDF format, 1.03MB).]
The Outlook is ominous for Northwest Montana.  This is early — the June 1 and July 1 Outlooks will be much more reliable.  However, it is enough to make us concerned about the fire season, more so than usual.
Time to get things squared away while we can.  I'll send the June and July Outlooks when available.
Thanks to all.  Allen