The long-planned work on the upper 5.5 miles of the North Fork Road and on the segment of Glacier Drive between the Polebridge Mercantile and the Glacier Park entrance station is actually happening this year. It will cause significant disruptions.
According to a set of slides presented at last Wednesday's Interlocal meeting. work begins on the North Fork Road on July 10 with minimal travel restrictions. Starting August 7, only folks with legitimate business will be allowed through the area with likely delays of up to half an hour. The presenter also mentioned that this project would wrap up by around mid-October. Here's the slide…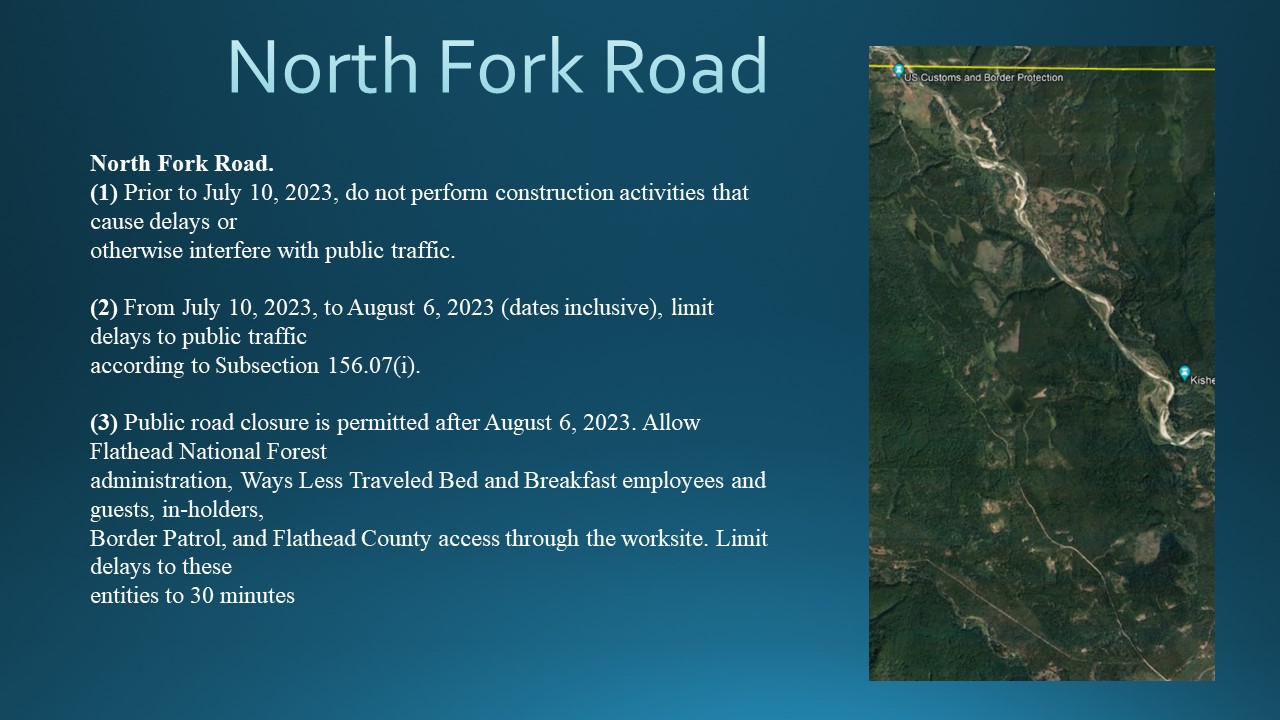 The Glacier Drive construction project also kicks off on July 10. It will occur in two stages. Phase 1 will involve reconstructing the road segment from just beyond the Northern Lights Saloon to the park entrance and should be complete by August 14. Phase 2 involves work on the road surface and parking area in front of the Saloon and Merc properties and is expected to begin on August 14, finishing up by mid-September.  Construction activities will occur from 8:00am to 4:00pm. Reportedly, there are plans for park personnel to set up at the Polebridge turn-off to vet people wishing to enter Glacier Park. The level of disruption is left to the imagination of the reader. Here are the slides for the Glacier Drive project…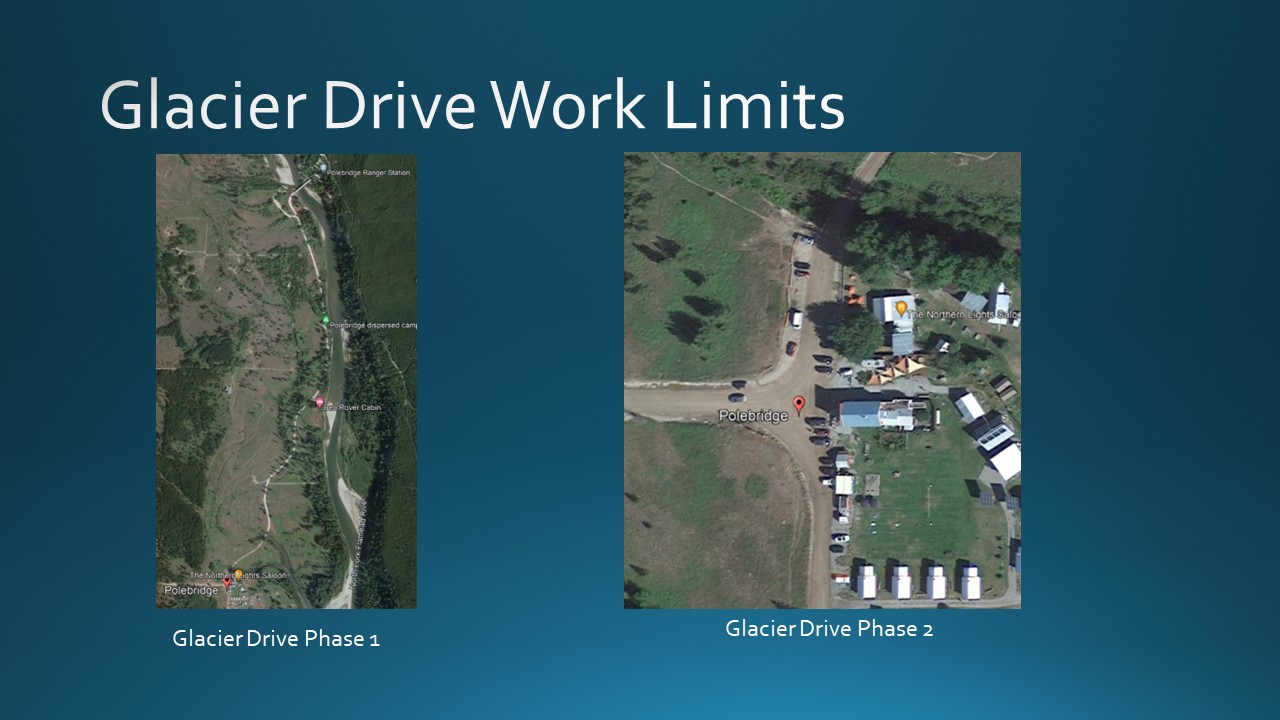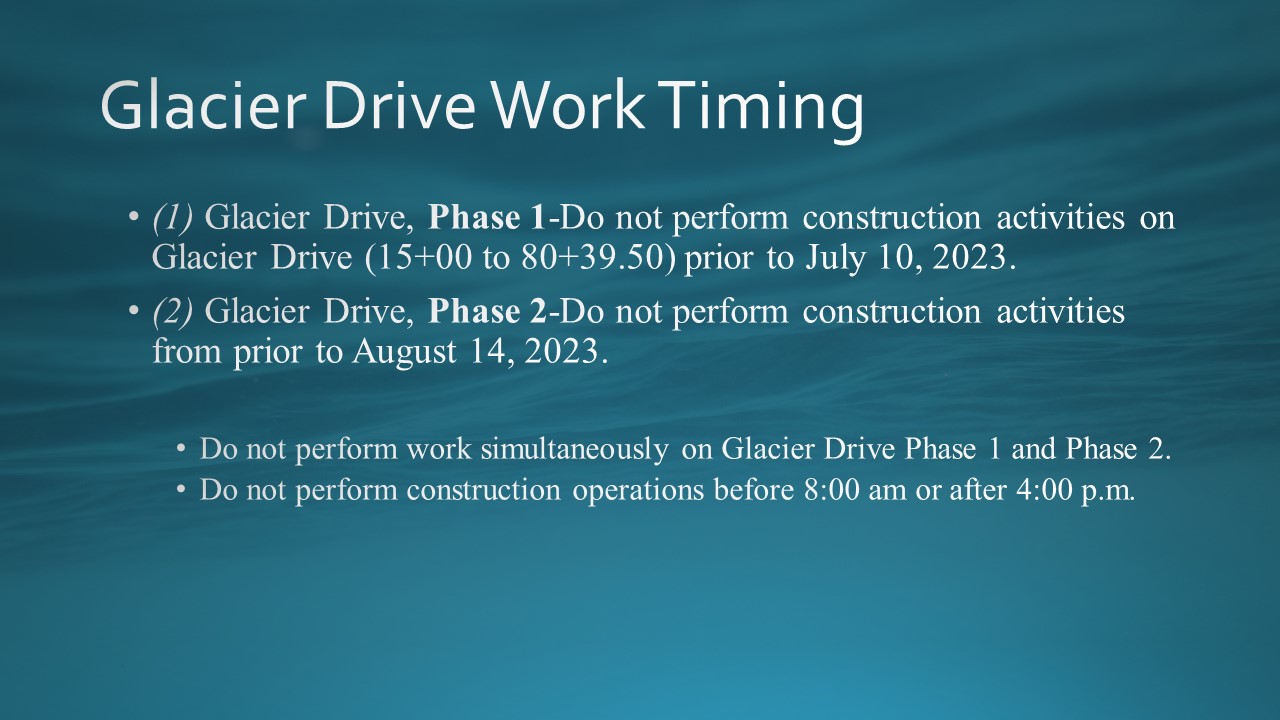 Brace yourselves folks. It's going to be a very interesting summer season.