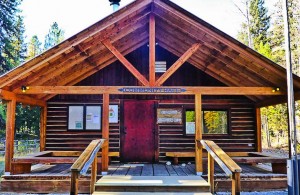 The Sondreson Hall spring cleanup  is fast approaching. This year, there will be two events: Cleaning out the loft over the kitchen area on Saturday, May 7, and the usual general cleanup in and around the building on Saturday, May 14. Start time for both events will probably be 10:00am.
We need to ensure we have volunteers on both days for some specific tasks, listed below. Contact Irv Heitz (47irvh@gmail.com or 406-261-2690) if you can help out.
---
Sat., May 7, 10:00am – Loft Cleanup
Clean up. Haul unneeded junk from loft above kitchen.
Some of this material should probably be kept (Christmas decorations, for example); some may be useful to other folks in the community; some may just be trash.
We need folks to haul down and help sort all this out.
We will also need a trailer for disposal of material that doesn't make the cut.
---
Sat. May 14, 10:00am – General Hall Cleanup
Outside tasks include, but are not limited to…
Place cinder blocks under wood-fired cook stove in kitchen.
Search for and repair roof leak over counter window. Look on roof for loose screws/nails.
Clean up brush with weed-whacker.
Cut and remove to burn pile those trees/brush per Deb Starling Hazardous fuels reduction inventory. (Irv will have marked them)
Fix inside roof by new chimney; seal and insulate. (Call Irv for instructions.)
Replenish wood supply.