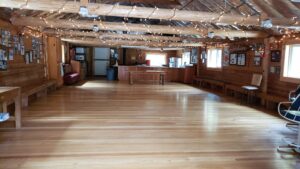 The Sondreson Hall spring cleanup is fast approaching. This year, it will be on Saturday, May 20 at 10:00am.
Dan Jacobson is in charge of hall maintenance and needs to ensure that enough people will be present to accomplish the various outside and inside tasks. If you can come, please contact his wife, Dawn, and let her know:  dawnmjacobson@gmail.com or 406-730-1263. She'll pass the word on to Dan.
Oh, did I not mention lunch? There will definitely be lunch. I believe Dawn has a lot to do with that part, too.