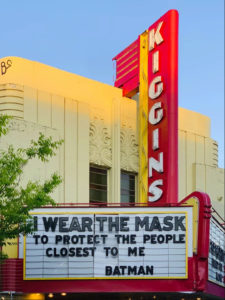 In line with the Governor's "mask directive," face coverings (masks) are now required at all Sondreson Hall events. See the NFLA Calendar page for the full list of pandemic-related guidelines and restrictions, but here's the meat of the matter…
Face coverings are required within the hall for all individuals with the following exceptions:
Children under the age of five. All children between the ages of two and four, however, are strongly encouraged to wear a face covering. Children under the age of two should not wear a face covering.
Persons who have a medical condition precluding the safe wearing of a face covering.
Other exceptions as defined in the Governor's July 15, 2020 Mask Directive.