From the official fire report . . .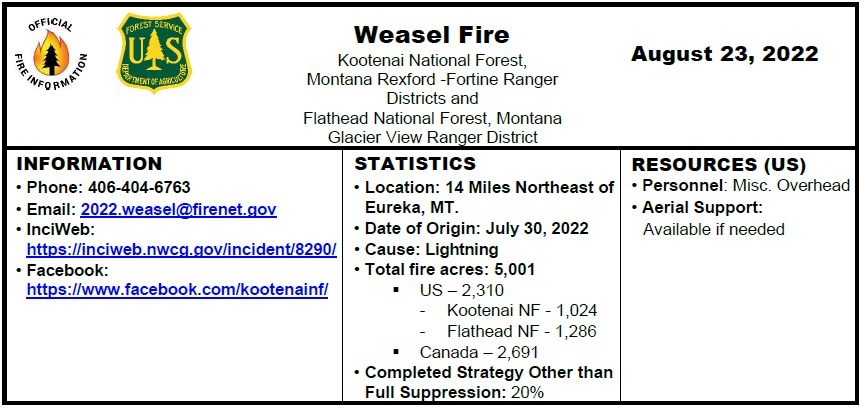 INCIDENT UPDATE
On Saturday, July 30, 2022, the lightning caused Weasel fire originated on the Kootenai National Forest and advanced across the Flathead National Forest into Canada. The National Forests are closely coordinating with the BC Wildfire Service Incident Management Team in Canada, located in Cranbrook. Reporting on the Canadian portion of the fire can be found at the BC Wildfire Service website.
The fire on the U.S. side is currently estimated at 2,310 acres. Yesterday fire activity continued to be slightly active with creeping, backing and individual tree torching due to winds and terrain. The fire continues to burn in heavy dense fuels in steep, rugged and unpopulated terrain.
Today, August 23, Firefighters continue to improve areas along roads, clear debris from the roadway and are providing point protection of resources in the area. Lower temperatures and an increased chance of rain showers is predicted with thunderstorms this evening. Fire managers continue to monitor, assess, and coordinate with Canadian efforts.
Fire information will be providing updates every other day unless significant changes occur.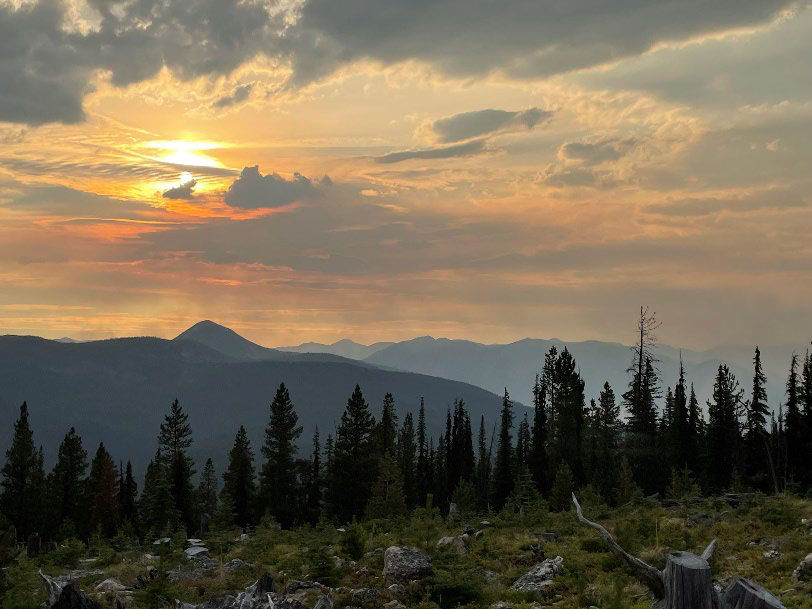 Map: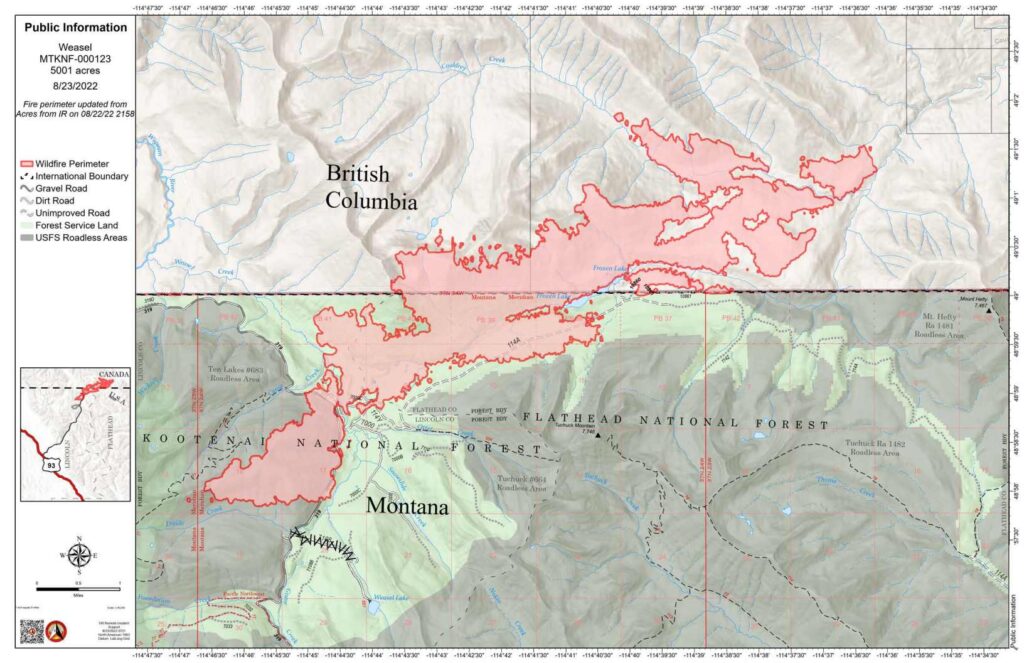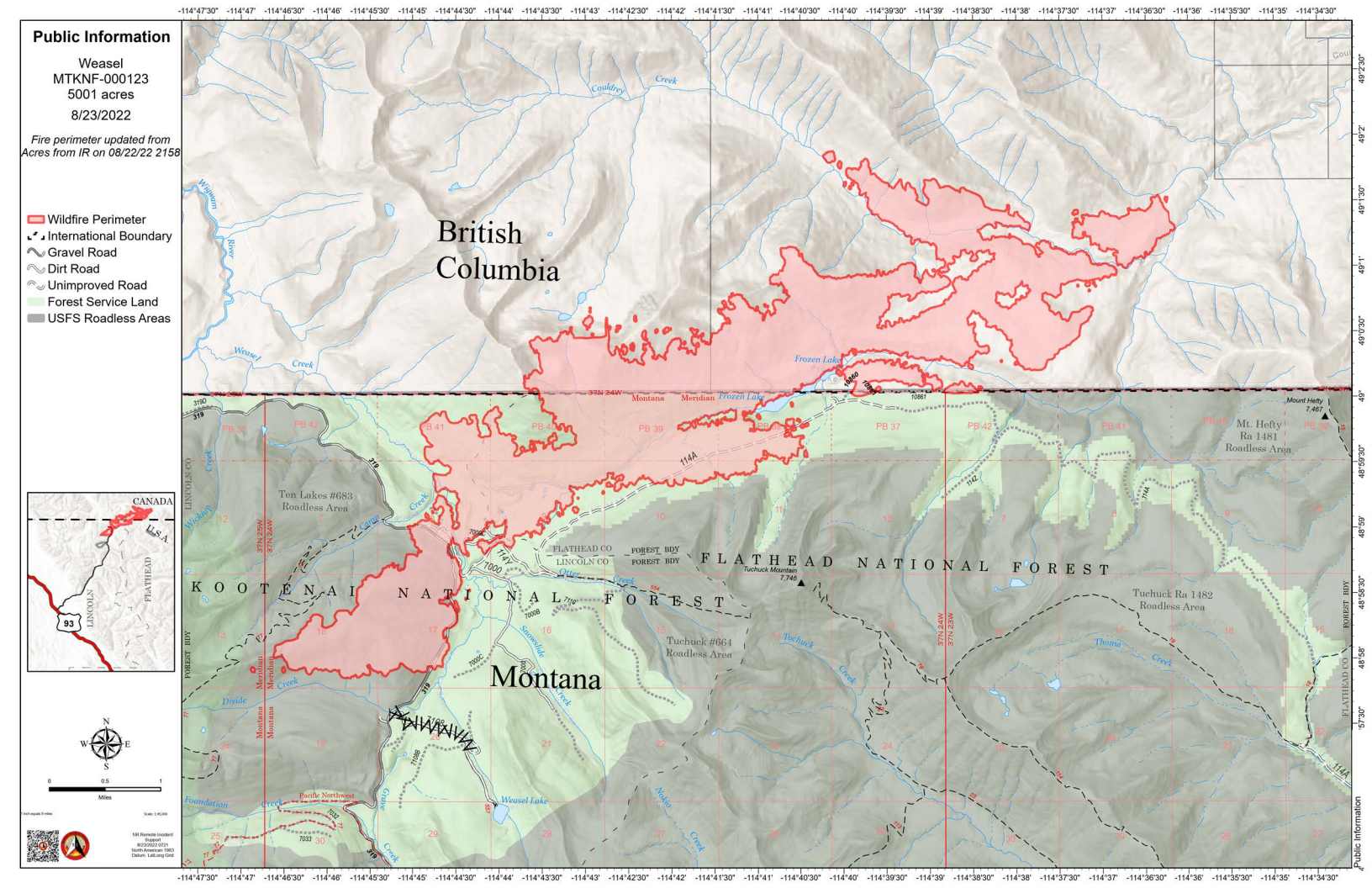 Current Closures:
An area closure order is in place and posted that restricts access to the burned fire area. The purpose of the closure is for public safety. The FS #319 road to the Weasel Cabin is closed, and FS #114 road to Polebridge is closed due to road construction unrelated to the fire. The fire closure and road construction closure maps are also posted on InciWeb.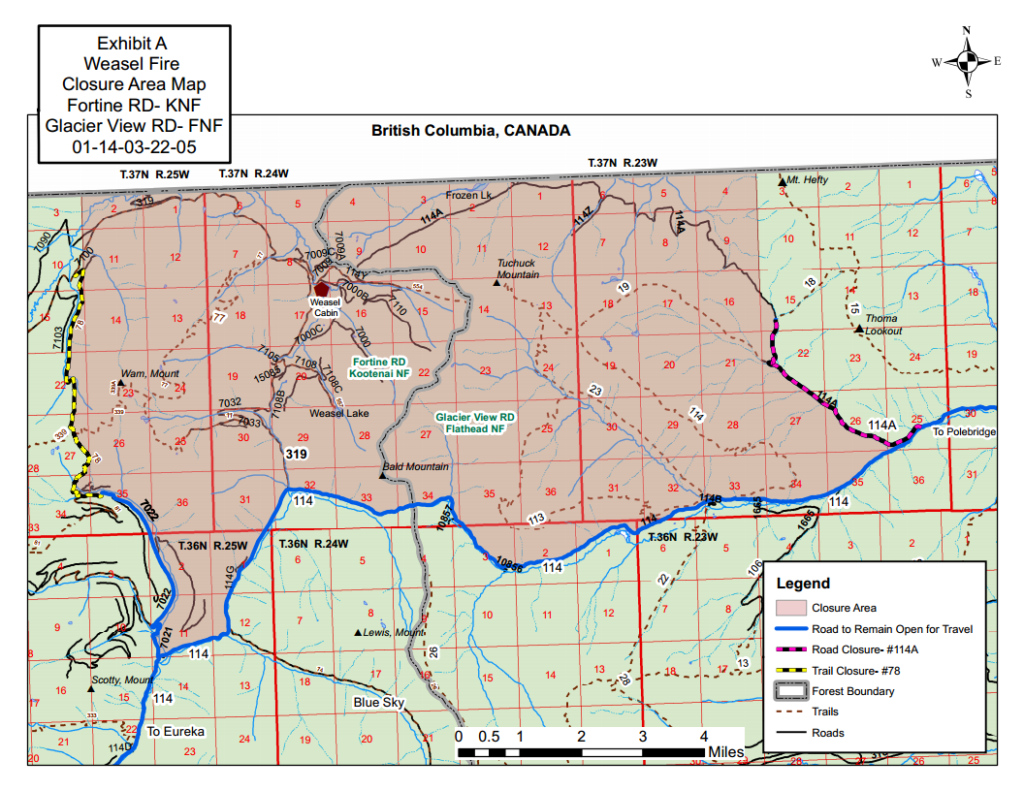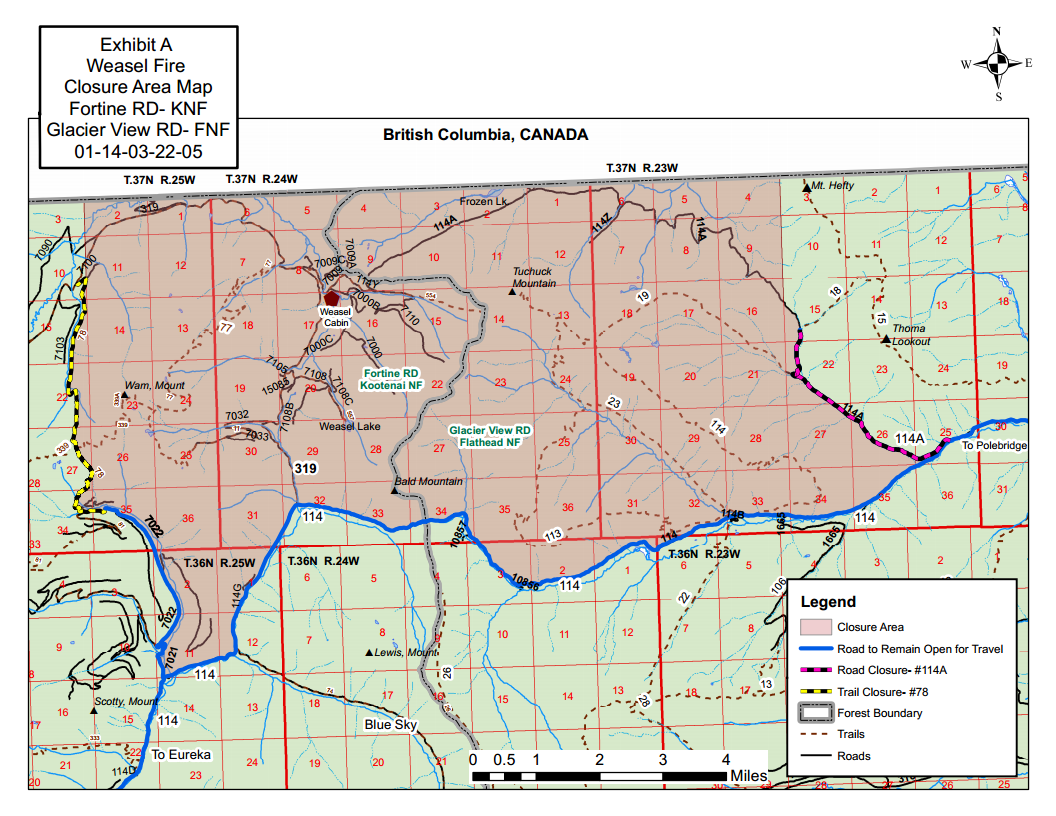 PREVENTION MESSAGE
Know Before You Go – Visit www.mtfireinfo.org for current Montana fire restrictions. Currently the Kootenai and Flathead National Forests are not in restrictions.
Fire Danger: Very High
When the fire danger is "very high", fires will start easily from most causes. The fires will spread rapidly and have a quick increase in intensity, right after ignition. Small fires can quickly become large fires and exhibit extreme fire intensity, such as long-distance spotting and fire whirls. These fires can be difficult to control and will often become much larger and longer-lasting fires