Greetings All.  Click here to view the full nationwide July/August/September Wildland Fire Potential Outlook.
Here is the graphical summary by month: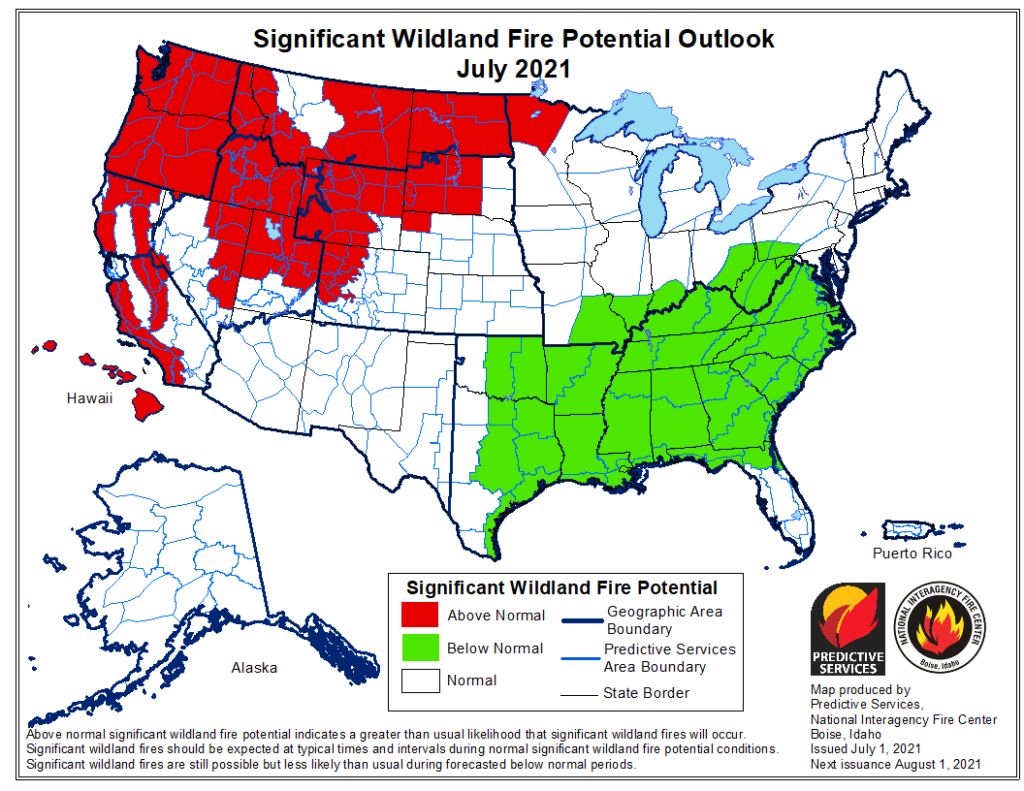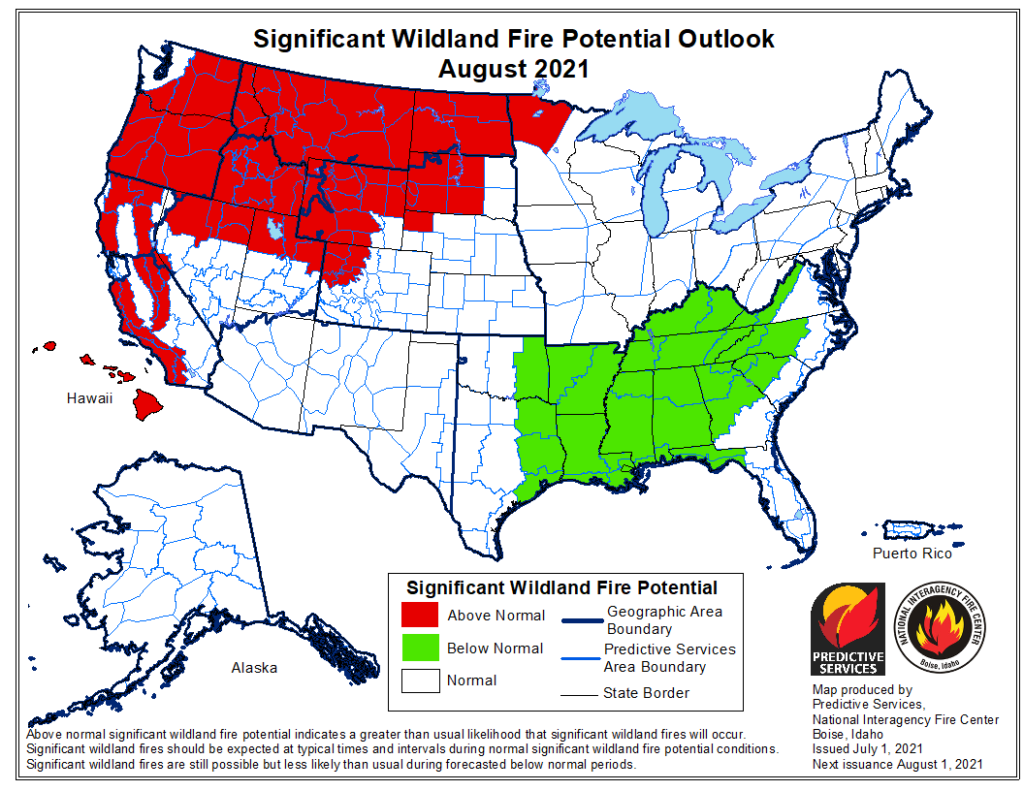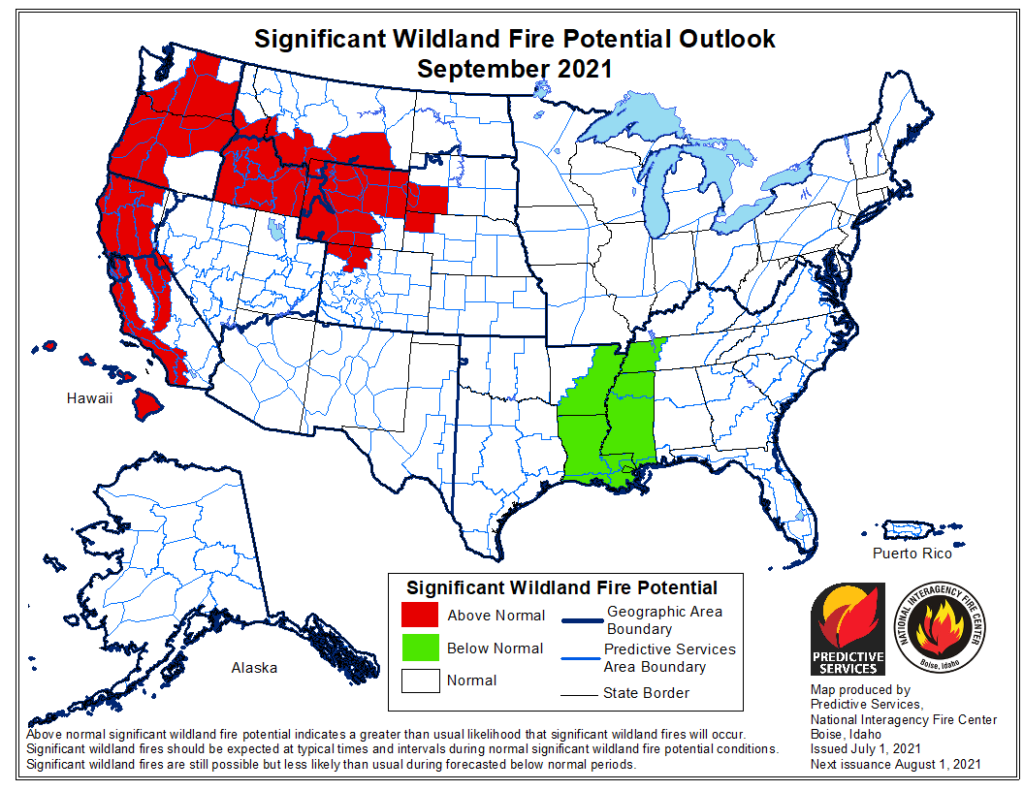 This is consistent with what we saw in the last outlook.  Specifically for the Northern Rockies, here are some excerpts:
Northern Rockies: Significant wildland fire potential for much of the Northern Rockies Geographical Area is expected to be above normal in July and expand to include all of the geographic area in August. In September, there will still be some areas in central Idaho and southern Montana with above average potential where there are heavier fuels but by October significant fire potential is expected to return to normal overall.

The latest US Drought Monitor published in late June depicts extreme (D3) to exceptional (D4) drought over most of North Dakota. Adjacent to that, northeast Montana remains in extreme drought(D3). Farther west of the Continental Divide, there has been a trend toward developing drought as well with a dry spring, especially in northern Idaho and northwest Montana. During what is one of the wettest months of the year in the Northern Rockies it remained very dry overall, though there were some notable thunderstorm days and localized areas of heavy precipitation. Two areas that stand out as seeing beneficial short-term rain are: 1) along the Rocky Mountain Front from Glacier National Park to Helena (PSAs 07, 10, and 11) and 2) central and eastern North Dakota (PSAs 17 and 18). These short-term inputs improved the surface soil moistures and have lessened the effects of the drought there somewhat.
The North Fork is on the west edge of PSA 07 – so we are on a transition point and the moisture we picked up in June with those heavy rains will have helped us, even if it wasn't as much as the East Side got.
As usual, the presence or absence of regular moisture through July and August will have a big effect.  I expect based on this forecast we won't see much if any precipitation.  Therefore, the critical factor will be fire starts.  If we get very dry air masses which won't support dry lightning, that will help, even if the fuels become critically dry.  Human starts then become the concern.
So, expect a busy fire season starting in July and continuing through August, with things returning to a "normal' fire season in September and October.  But remember, "normal" in September can still be very dry, and the passage of dry cold fronts with associated wind can get any active fire to get up and move.  Fall rains will be very welcome this year as always.
Allen