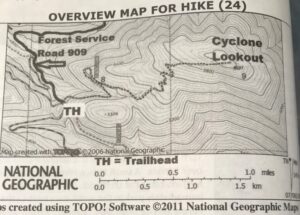 PLEASE join me (Zoe Zardis) to CELEBRATE the beginning of Summer with our North Fork June Solstice hike on Monday evening, June 21st to Cyclone Lookout.
Even though this year's Summer Solstice actually happens on Father's Day, June 20th, we will still reap the benefits of the LONGEST period of sunlight hours.
Meet at the intersection of Hay Creek and North Fork Roads @ 7:00pm.
I will be driving a black Subaru.
We can carpool to the trailhead.
If you prefer to drive separately I will give you directions.
Trail INFO:
~ 5 1/2 miles round trip
Elevation gain @ 1000 feet
Rated easy to moderately strenuous
Hike at your own pace, of course
REWARDS
SOLSTICE CELEBRATION
VIEWS (Glacier National Park, metropolis of Polebridge, Whitefish range, Cyclone lake)
experience collective community JOY of living on the NF
Please bring water and bear spray and wear clothing/footwear comfortable for hiking.
Snacks, bug dope, binoculars, trekking poles,  headlamp are recommended.
Friendly, obedient dogs are welcome (bring leash, bowl and water for your canine friend).
If you have any questions/comments/concerns
Email me
MEOWZTZ@MIGLLC.COM
(YES, I LOVE felines)
or
Call/text
731 695 4528
RSVP is not necessary.
Please check last minute weather conditions.
Forecast looks excellent for an evening hike!
CRAZY warning – I LOVE to howl at the moon
Next full moon will be on June 24th