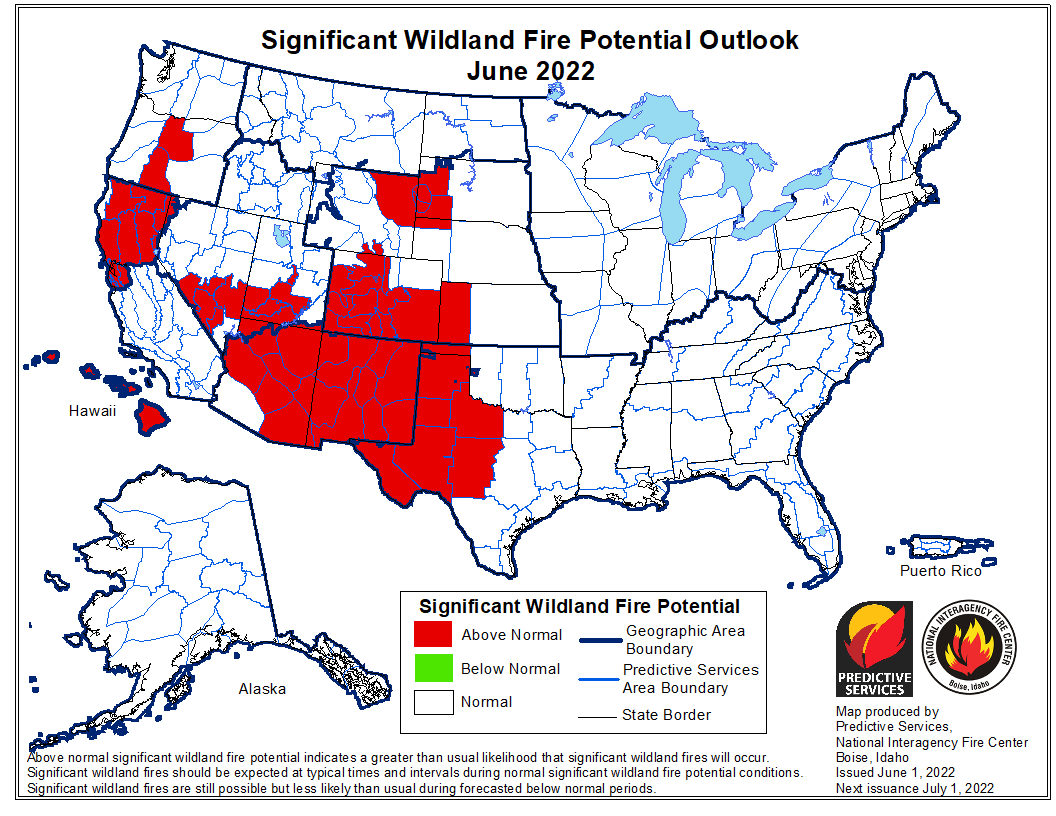 Greetings everyone. Here is our first Outlook that can give us a reasonable hint of what the fire season might look like. The good news is that the forecast looks like a "normal" fire season for Northwest Montana – which of course includes the North Fork.
The bad news, of course, is that the rest of Montana, especially east of the Divide, is looking at potentially being significantly above normal wildland fire potential.
The caution for us is that even with the cool spring, and increased snowpack over the past month or two, those factors are transitory. That is, if we wind up turning off hot and dry in early July, the positive effects that the cool, wet spring we had will dissipate quickly. We had that a few years ago, and meteorologists called it a "Flash Drought." It was not forecasted that summer and caught the meteorologists by surprise. They apologized the next spring for having told us we would have a "Slow Normal" fire season…
So, we need to prepare for a reasonably active fire season, as normal. One factor of course, is that resources will be spread thin with potentially a lot of activity elsewhere in the Northern Rockies, and around the Country.
While these Outlooks are useful, there are limits to their accuracy. The July Outlook will give us a better look at the conditions going into July, and the weather systems that might affect the rest of our fire season.
Stay tuned.
Thanks to all! Remember our Fuels Field Trip on June 15, and our Firewise Day on July 13.
See you all there! Thanks. Allen
Read the full outlook:
https://www.predictiveservices.nifc.gov/outlooks/monthly_seasonal_outlook.pdf