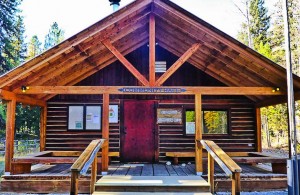 The North Fork Landowners Association hosts its first meeting of the 2021-2022 season on September 12, 2021. We begin with a North Fork history presentation by Lois Walker and Arne Boveng at 7pm followed by the general membership meeting at 8pm.
Here's your opportunity to meet our new officers, learn what they are planning for next season and how you can be an active part of our community. On the agenda is a report from our new president, Richard Hildner, regarding North Fork Road conditions and Glacier View Drive. We will also discuss the time for NFLA meetings each month (no changes may be made to the regularly scheduled date of the meeting).
Bring a snack to share, and join us for an interesting presentation by the History Committee at 7pm followed by our Membership meeting at 8pm.
Please note that COVID-19 precautions at Sondreson Hall are governed by the current CDC recommendations for meetings in public venues in areas of the country of "substantial or high transmission" for the Delta variant of the COVID-19 virus. Seating will be socially distanced (six feet spacing), although family members may wish to sit closer together. Masks and hand sanitizer will be available to those who need them.